Ready to Rock!
Feel free to also share your thoughts, comments or even questions in our Facebook Group called EduRescue School for Teachers. This is our FB community wherein members share their ideas and even help answer questions other members may have. If you haven't joined this group, please click here. 
IMPORTANT
STLOG has two(2) prerequisite courses.
The first prerequisite of this course is, "Launch Your First Online Class with Google Classroom" or (LYFOC). If you haven't taken this FREE course, please enroll here. You can checkout the testimonials of teachers for LYFOC below the video.
The second prerequisite course is the Parents Ultimate Guide to Online Learning or PUGOL101. It is important you take this course because it explains your role as a teacher and the training you need to become effective in online teaching. These topics are not covered in LYFOC or STLOG. You also need to understand what we explain to parents so that you know their expectation from you. Go to the facebook group to get a free coupon code so you will get a certificate for PUGOL 101.
So if you haven't taken LYFOC or PUGOL 101...STOP!!! Enroll in those two courses first, if you want to maximize STLOG.
If you have taken the prerequisite courses, then welcome to "Start Teaching Live Online with Google Meet" (STLOG).
Hope you enjoy and learn from this course. Good luck!
* These are some of the comments screen captured from the LYFOC course. If you want to see the actual comments in LYFOC, click here.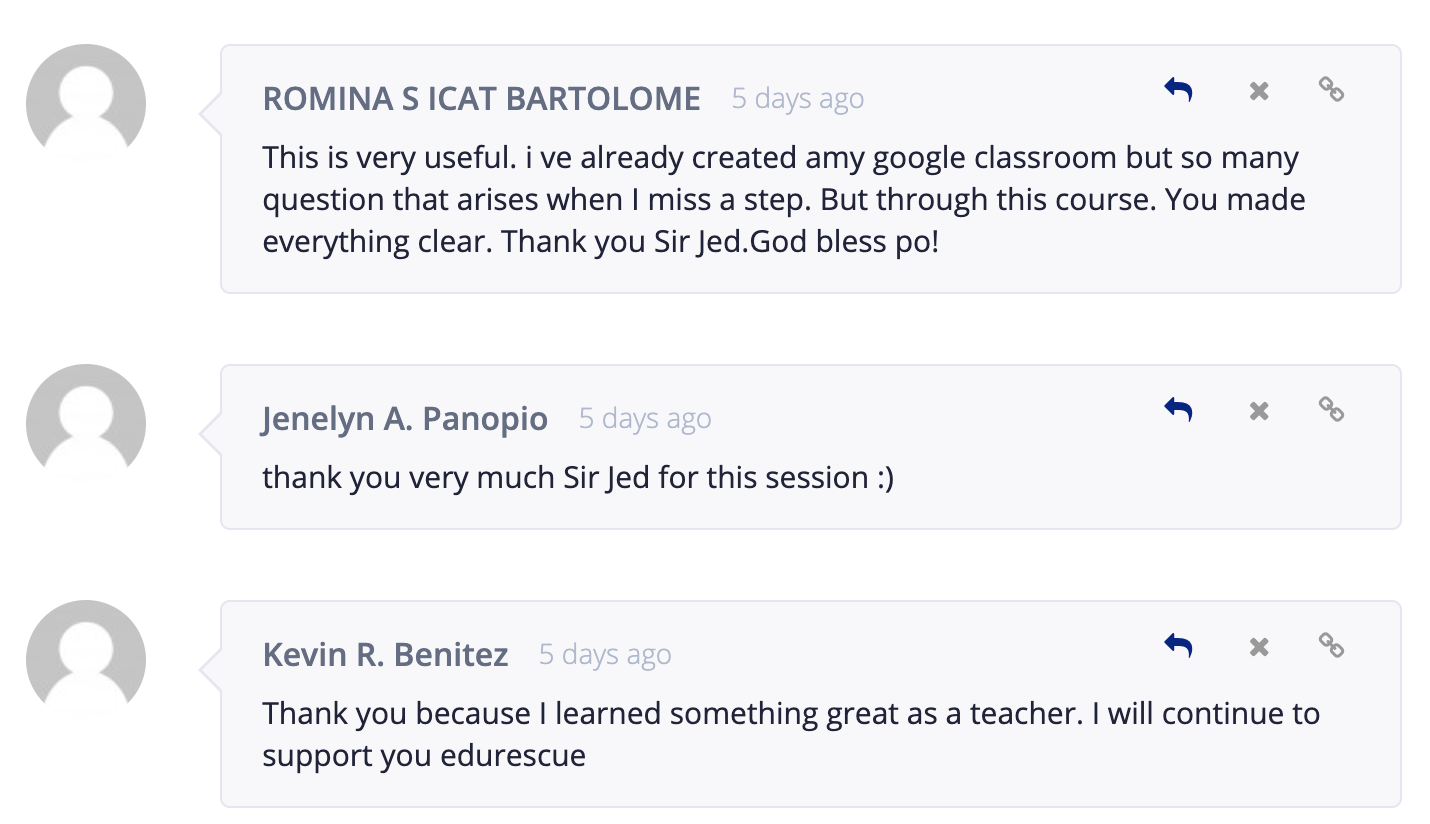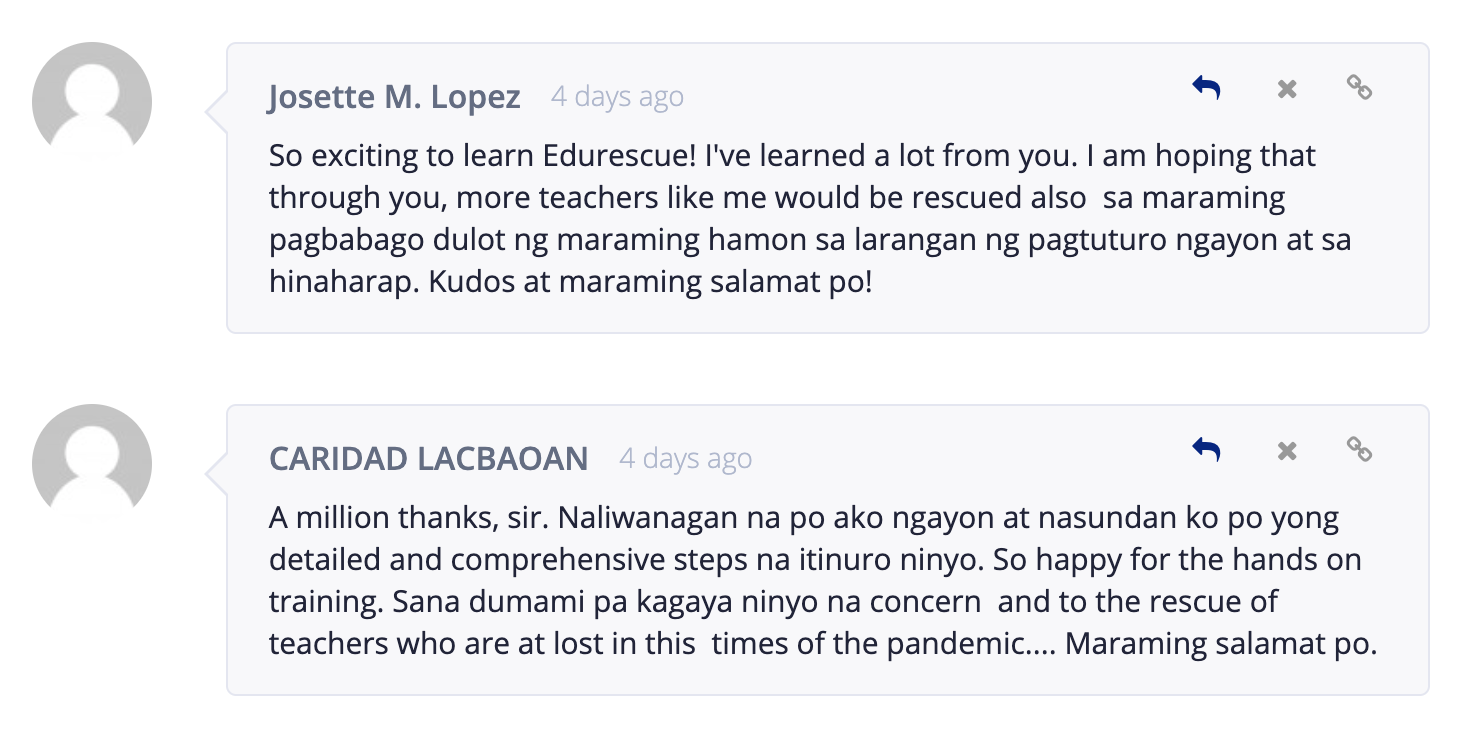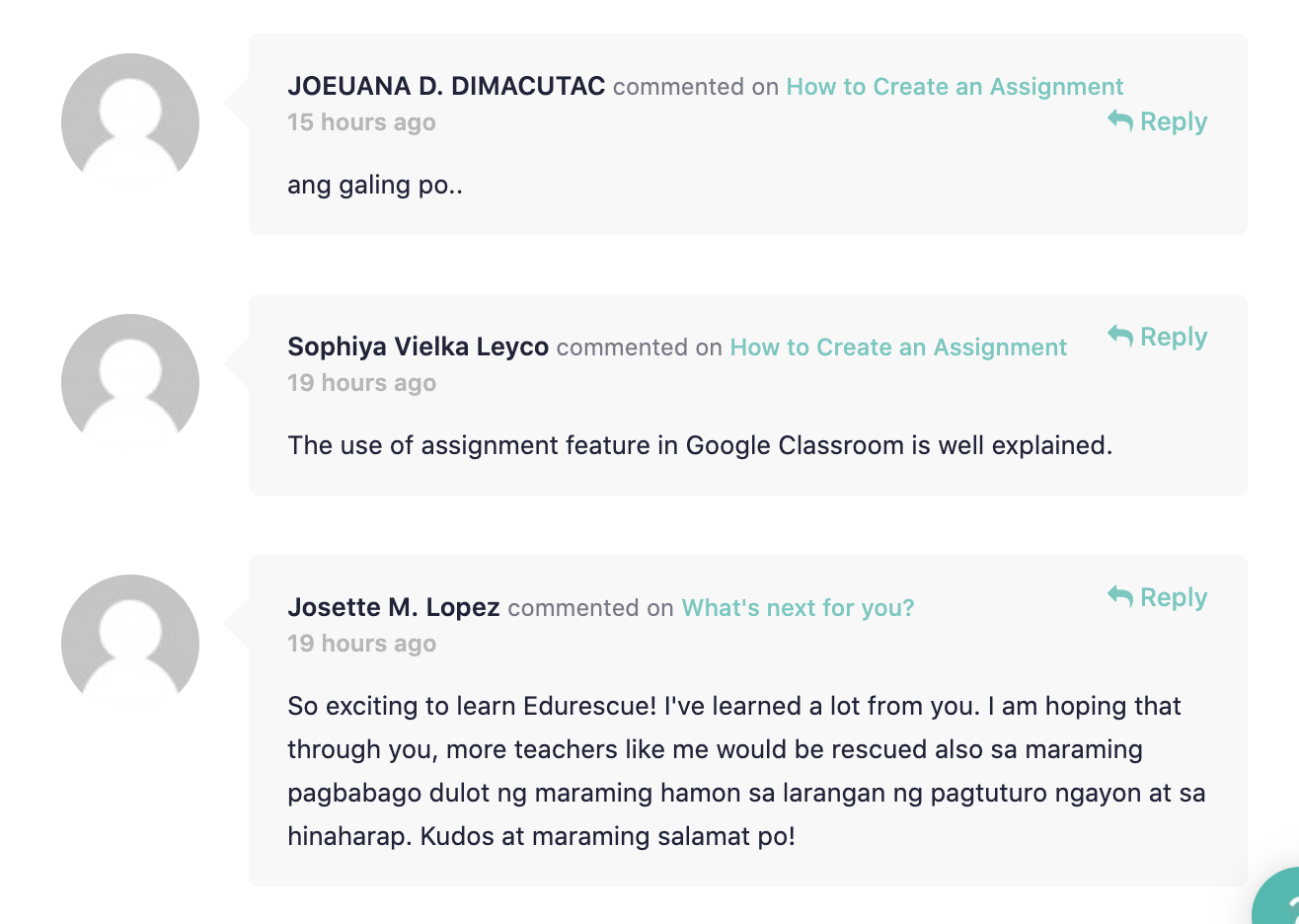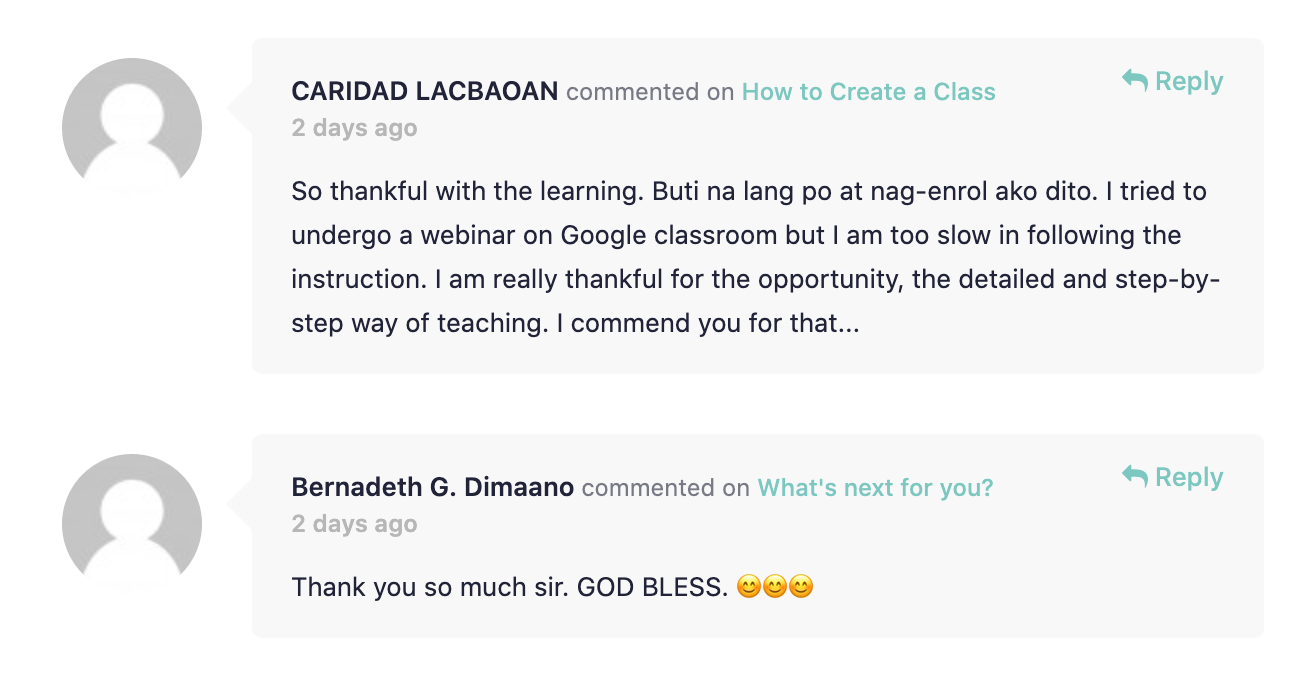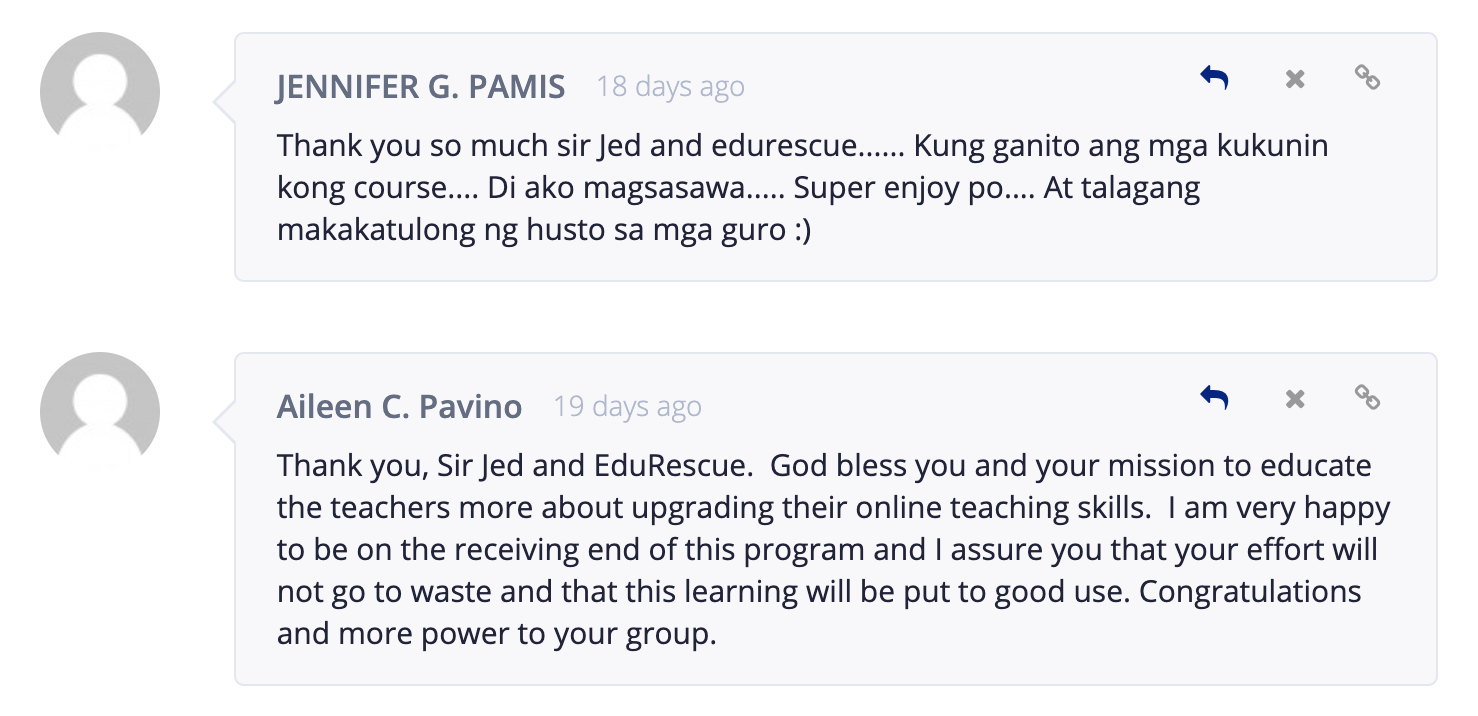 Complete and Continue