About the EduRescue School for Teachers 
The EduRescue School for Teachers is EduRescue's teacher training center in response to the COVID19 pandemic in the Philippines. The goal of the EduRescue School for Teachers is to rescue the frontliners of education from modern day challenges - just like the modality shift this pandemic requires. Our emergency first response is to provide self-paced Massive Open Online Courses (MOOCs) for teachers and help them effectively transition to the new normal in education. 
The EduRescue School for Teachers focuses on courses and programs that empower teachers who will start online teaching for the new school year 2020. Our goal is to shorten the learning curve of Philippine-based teachers who wish to start teaching online and eventually be able to use it as an effective modality for learning.

Help Educators Rise to Online Education SY2020-21
HEROES2021.org (Help Educators Rise to Online Education by SY2020-21) is an intensive program aimed at rapidly building the capability of 500,000 DepEd teachers Nationwide for online learning teaching for the incoming school year. Thames International is the main proponent of this program while EduRescue provides the self-paced courses for Stage 1. Akadasia, an EdTech company based in Singapore delivers Stage 2 of the HEROES2021 program.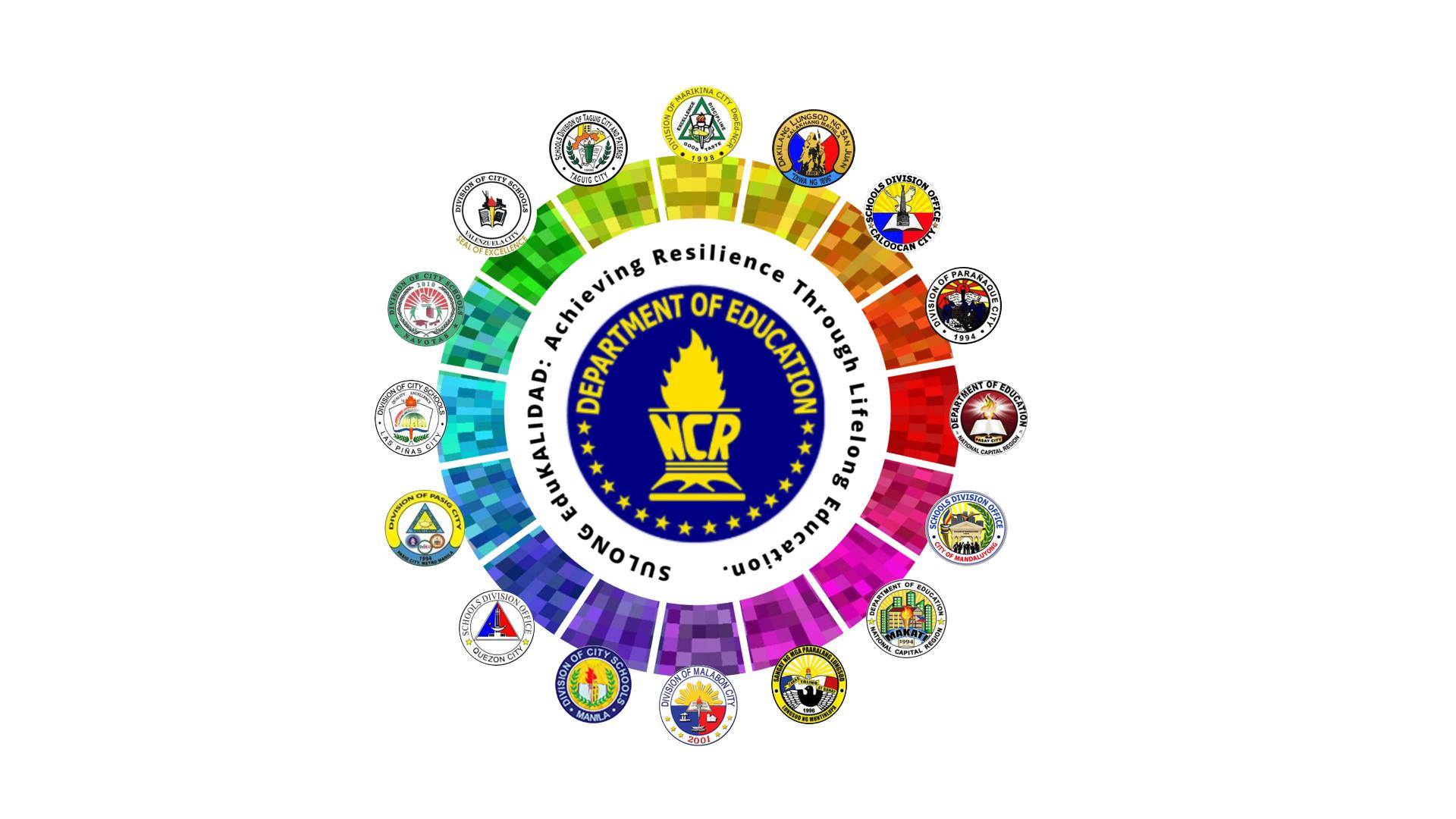 DepEd NCR: Flexible Learning Toolkit 101
Though the leadership of NCR Regional Director Malcolm Garma of the Department of Education. HEROES2021 is providing training to the all the DepEd NCR teachers through the course Flexible Learning Toolkit 101. Stage 1 is being delivered by EduRescue School for Teachers and Stage 2 is delivered by Akadasia Singapore. At the end of the course, teachers will receive a certificate of completion from the Philippines and Singapore.
This is a DepEd NCR Endorsed program. (see DepEd memo here)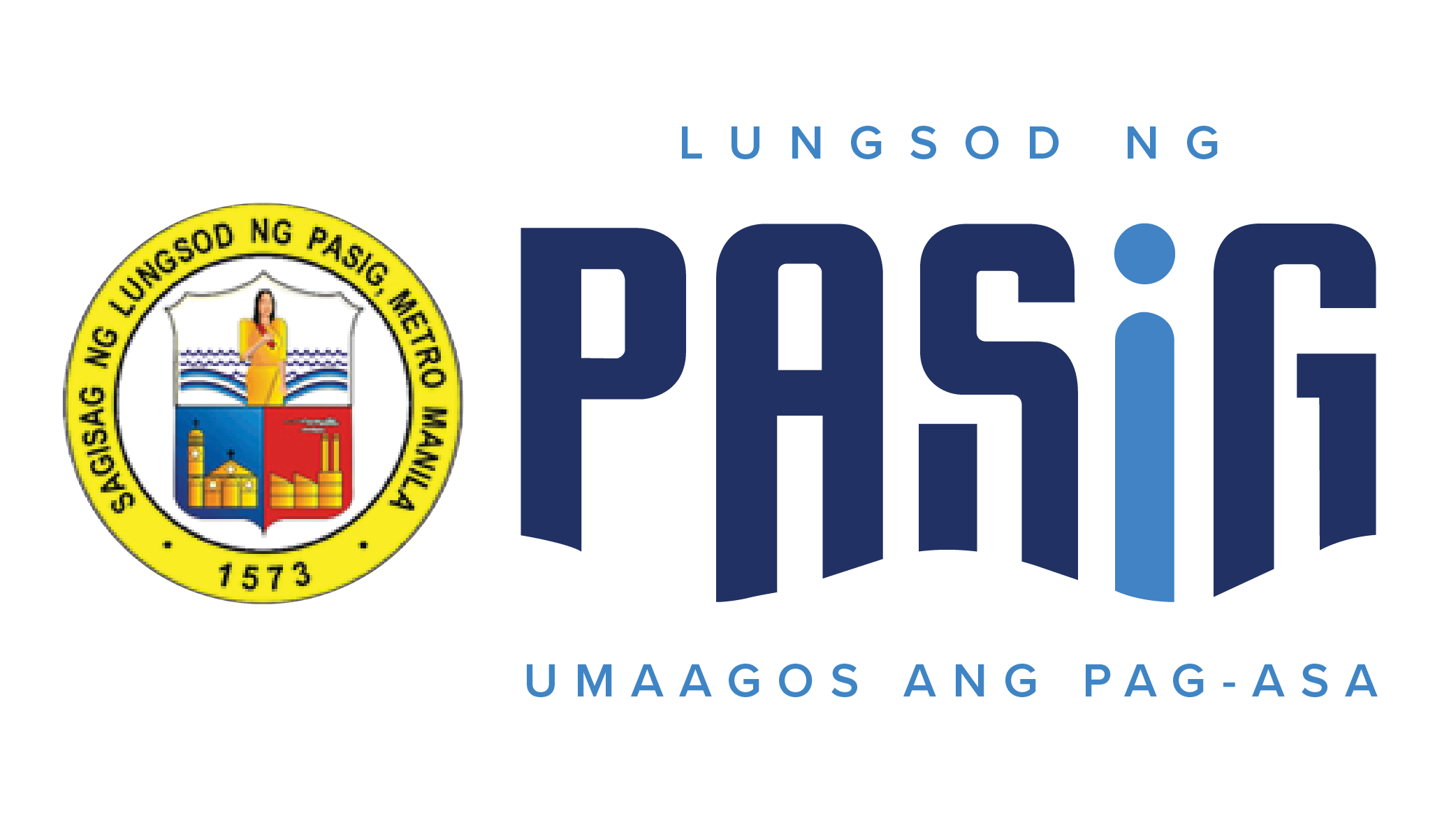 Pasig City Teachers Training Heroes 2021 Flexible Learning Toolkit 101
Watch the Pasig City launch of the DepEd NCR HEROES2021 Online Teacher training to both Private and public schools. This is a certificate course run by Thames International, EduRescue and Akadasia Singapore and sponsored by Unionbank, CitySavings,UBPXcellarator, and Philstar.
Heroes 2021 Welcomes Pasig City - Online Teacher Training SY 2020-2021

About Thames International
Thames International started in 1999 as the Philippines' first international college offering UK-based programs. This evolved to the Twinning Program that is still running today. This is where students take the first two(2) years in the Philippines and their final year in the UK, Australia or Singapore to finish their bachelor's degrees. Just like before, you can receive a quality foreign degree that is flexible and affordable.
In 2005, the school was also the pioneer in entrepreneurship education when the Entrepreneurs' School of Asia (ESA) was opened. The ESA brand has reverted back to Thames International, but the innovative entrepreneurial education continues.
In 2018, recognizing the need to further enhance its capabilities, Thames International began its transformation in providing blended and online education. Thames International's heritage as a non-traditional academic trailblazer allowed a seamless transition to a 100% online system during the COVID-19 Pandemic.

Nova Schola is the EdTech and Curriculum partner of EduRescue
Nova Schola Tanauan firmly believes that traditional education is not enough to prepare the youth for today's social, economic and personal challenges. Emotional intelligence, social skills, and creativity play a huge part in youth development. Nova Schola have developed a cutting edge online and offline learning program that integrates academics, student life and character formation to produce students with strong values, courage, street smarts, creativity, and grit.
The EduRescue School for Teachers is a partnership between Nova Schola Tanauan and EduRescue as a response to the COVID19 pandemic. The methodologies in online learning of EduRescue are modeled after the experience of founders Jed & Lesley Santos from managing Nova Schola Tanauan.

About Akadasia Singapore
Akadasia is a Singapore based mission driven EdTech business that aims to democratize education for all by helping institutes in Asia, ease the journey of digital transformation in three simple steps:
:: Digital Competence - Where we can up-skill teachers on how to create engaging learning content for their students (pedagogy training) and on how to use digital technology tools to deliver lessons online (technology training)
:: Digital Usage - Once the teachers have been up-skilled, we then provide them with free access to FREEJOO, a full featured learning management platform which includes the ability to conduct both synchronous and asynchronous classes
:: Digital Transformation - This is where true digitisation occurs. This is when users begin to experiment and innovate with the digital tools they have available to them. This innovation results in exciting and creative ways to use these new technologies in order to enrich the environment.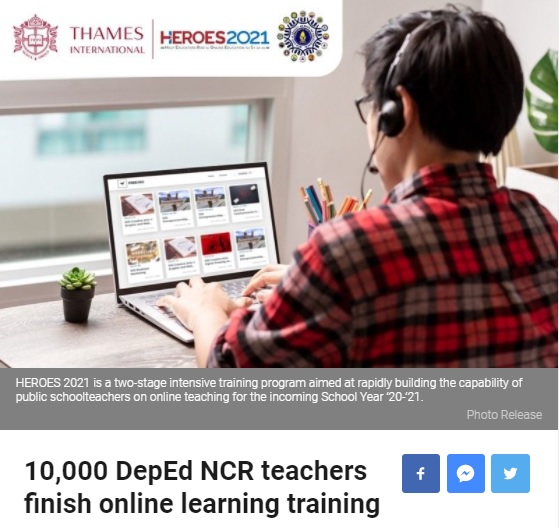 Philippine Star Article featuring HEROES 2021
10,000 DepEd NCR teachers finish online learning training by Joel Santos
MANILA, Philippines — The pandemic has resulted in so much suffering to many Filipinos but this has also brought out the best in us, as heroes from all walks of life have emerged to serve those in distress and in pain.
Answering the call to be heroic are 10,135 public school teachers from the Department of Education, NCR, who took up the challenge to transform themselves into online teachers in time for the October school year opening. Less than two months of training and preparation is a tall order for any teacher no matter how experienced one is.
EduRescue School for Teachers Courses
EXAMPLE
More Courses Coming Soon! So keep coming back to this page.
For Support on Courses please visit our FAQ page here or email [email protected]
The EduRescue Master Instructors
Abbygale Arenas
Professional Image Consultant
A former representative of the Philippines in the 1997 Miss Universe Pageant, Fashion Model and TV personality, she has since ventured into the world of image consultancy where she could pass on her legacy of beauty and poise to others.
Amongst her many achievements, she is a former board member of the Professional Models Association of the Philippines (PMAP), and a former board member of the Philippine Society for Training and Development (PSTD).
She is also a Certified Image Professional and the Past President of the Association of Image Consultants International- Philippine Chapter. The President of BNI - Business Network International, Genesis Chapter.
She now works full-time as the Managing Director and Chief Trainer of Personi-fi Image Studio, Inc. The author of
"88 Things Every Professional Should Know, Or Else..."
A wife to a celebrity photographer, Jun de Leon and a mother to their sons; 18-year old Ijah and 4-year old Eli.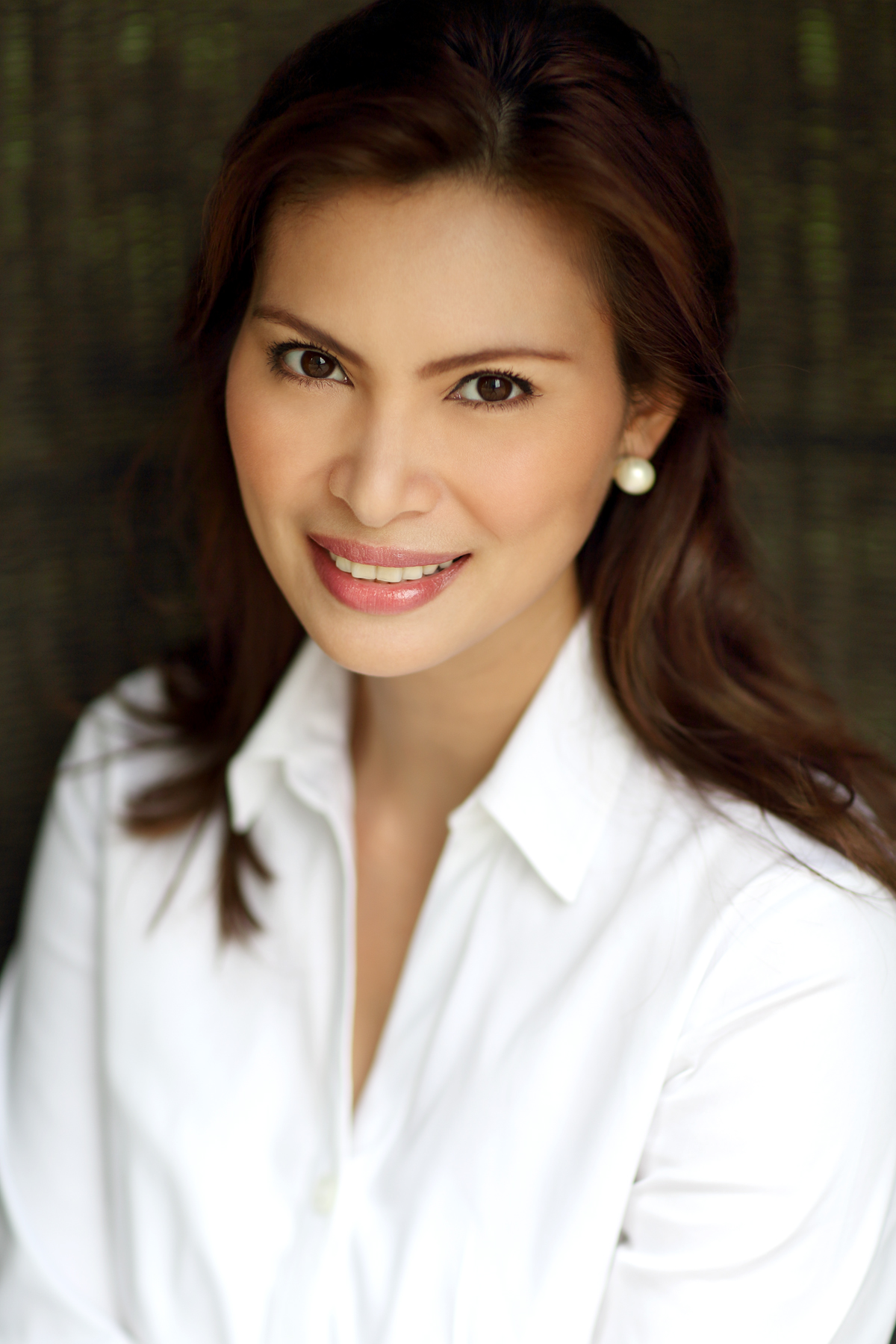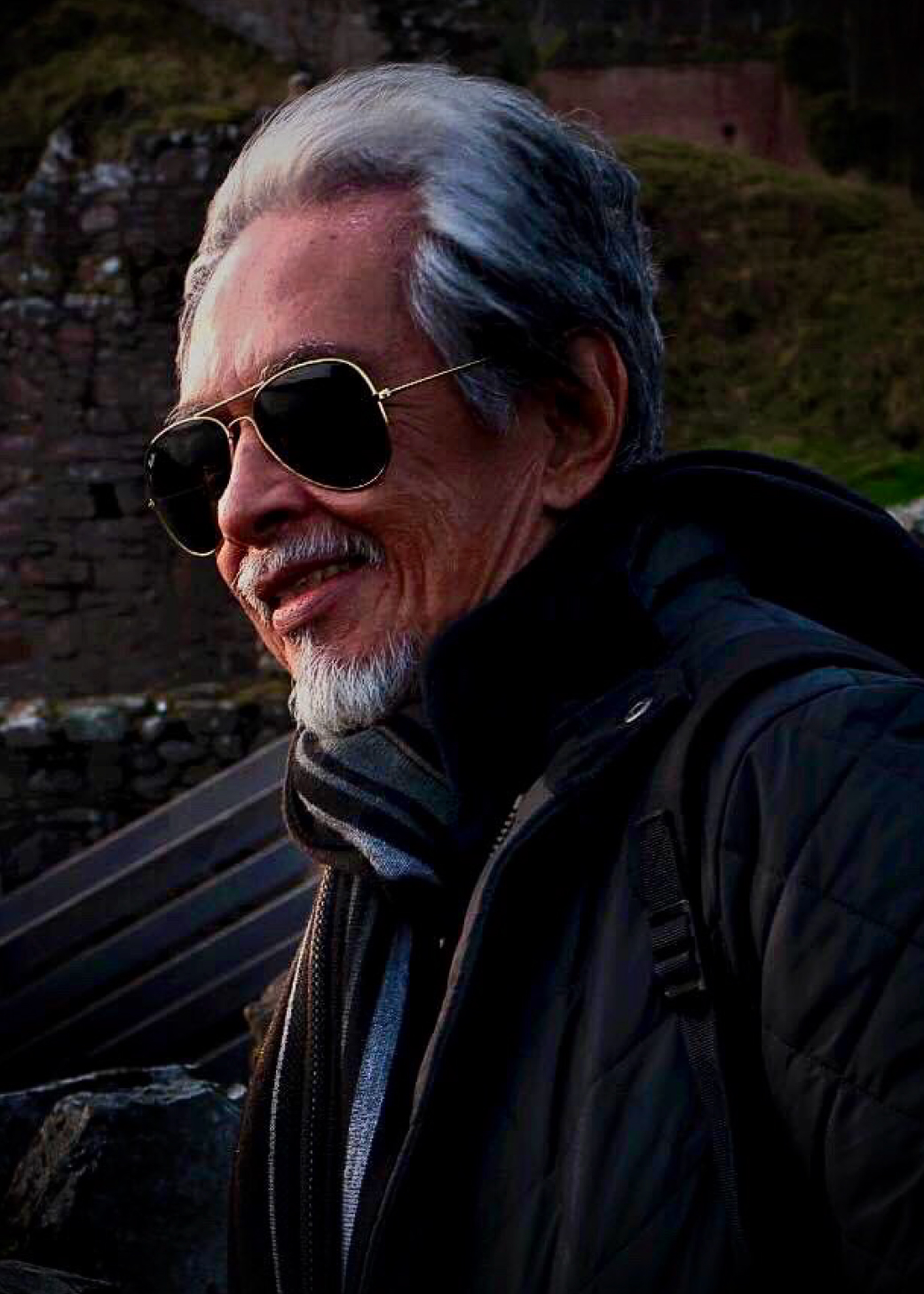 Jun de Leon
Photographer, Concept Designer
"I have no special talent. I just love photography... more than food."
"I have published 16 hardbound photography books in the span of my 44 years in the industry.
I have garnered a few awards but I cherish my two Grand Anvil Awards for my book, "Behind the Tears" the most.
I was also humbled when I became a Recipient of the Catholic Mass Media Awards for my book, "Life As It Should Be".
I strongly believe in lifelong learning -I proudly received my Post Grad Management Diploma in Innovation and Creative Enterprise from Thames International in 2019."
AJ Dimarucot
Graphic Designer and Creative Entrepreneur
AJ Dimarucot is a self-taught graphic design veteran who has worked with the world's biggest brands for the last 20 years. He is part of a growing population of Online Filipino Workers (New OFWs) who have worked from anywhere for clients around the world. 
His dream is to have Filipino designers and creative professionals do the same by teaching them how to start and grow a sustainable online career.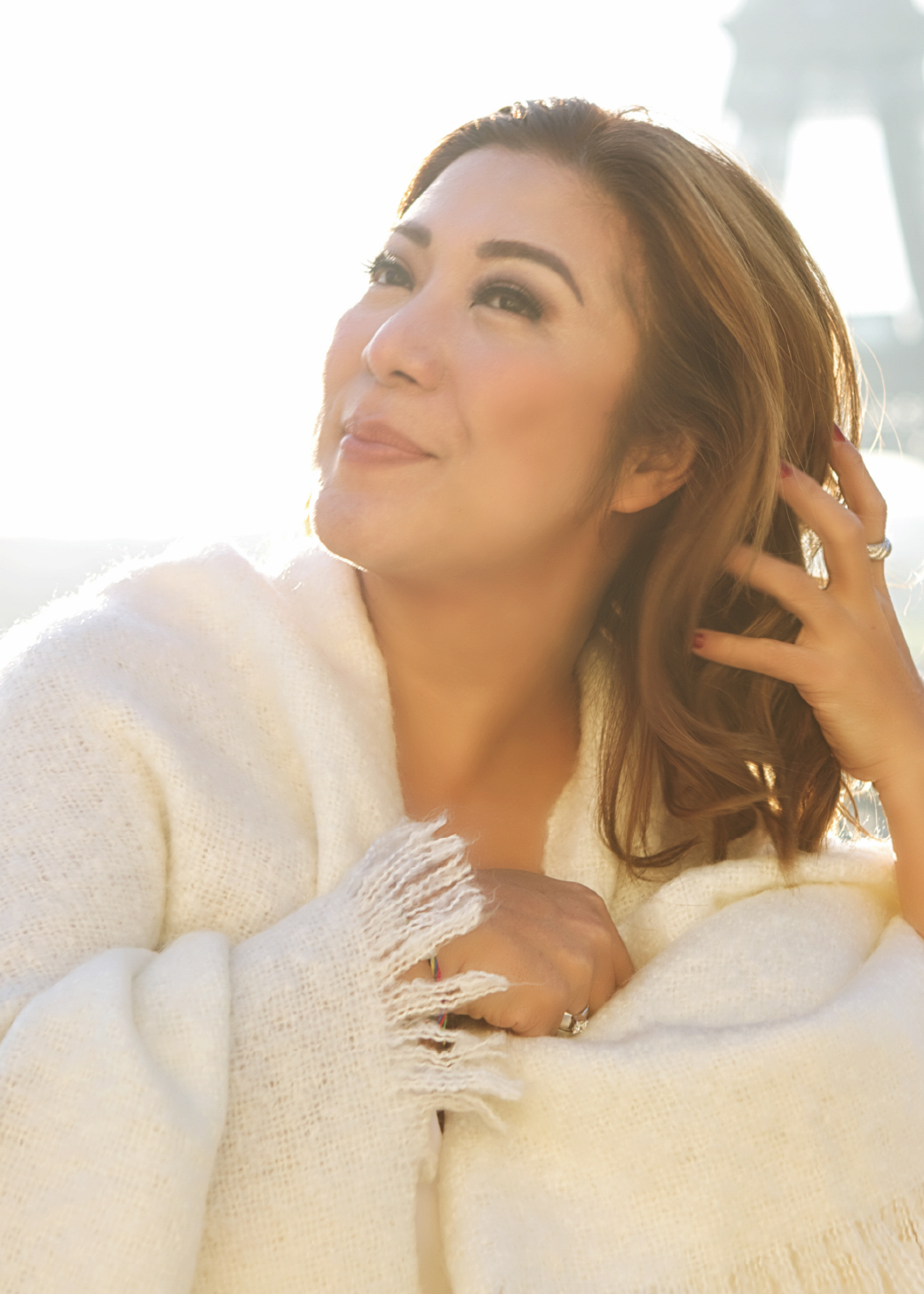 Carelle Mangaliag-Herrera
CEO of Trainstation Inc., NLP Trainer and Co-Founder of BrainStrong
 An International Motivational Speaker for more than 2 decades whose expertise is on Neuro-based techniques (Neurolinguistic Programming and Applied Neurosciences) for Empowerment and Motivation of individuals, leaders, teams and organizations. An author, a theater/ tv/film actor and performer, a multi-awarded singer and comedian, she has incorporated through Trainstation, both art and science in trainings for leading multinationals, corporations, government agencies and communities. She is a Gallup Certified Strengths Coach, A Social and Emotional Intelligence Coach and Certified NLP Trainer, by the NLP Academy, Certifying NLP Practitioners around the globe and has undergone training on Neuroscience for leadership and business through Wharton Business School and The Neuro-Leadership Institute. She Co-founded BrainStrong for Resilience, Agility and Empowerment of Individuals in Asia, Europe and US.
RR Herrera
Co-Founder and Chief Strategist of Trainstation Inc., NLP Master Practitioner and Co-Founder of BrainStrong
 A multi-awarded child actor, having achieved fame and success at the age of 7, he has been an actor on tv/film and theater for the past 3 decades. He became an International Motivational speaker, empowering individuals and organizations around the globe. He is an NLP Master Practitioner and Coach, trained by the founder of NLP, Dr. John Grinder, coaching individuals in trauma in calamities, tragedies and war. He has been at the forefront of Psycho-social help through ChangeStation. He has been helping individuals, leaders and organizations as a corporate trainer, a Gallup Certified Strengths Coach, and Empowerment Strategist, helping empowerment and motivation be cascaded and sustained in organizations. He Co-founded BrainStrong for Resilience, Agility and Empowerment of Individuals in Asia, Europe and US.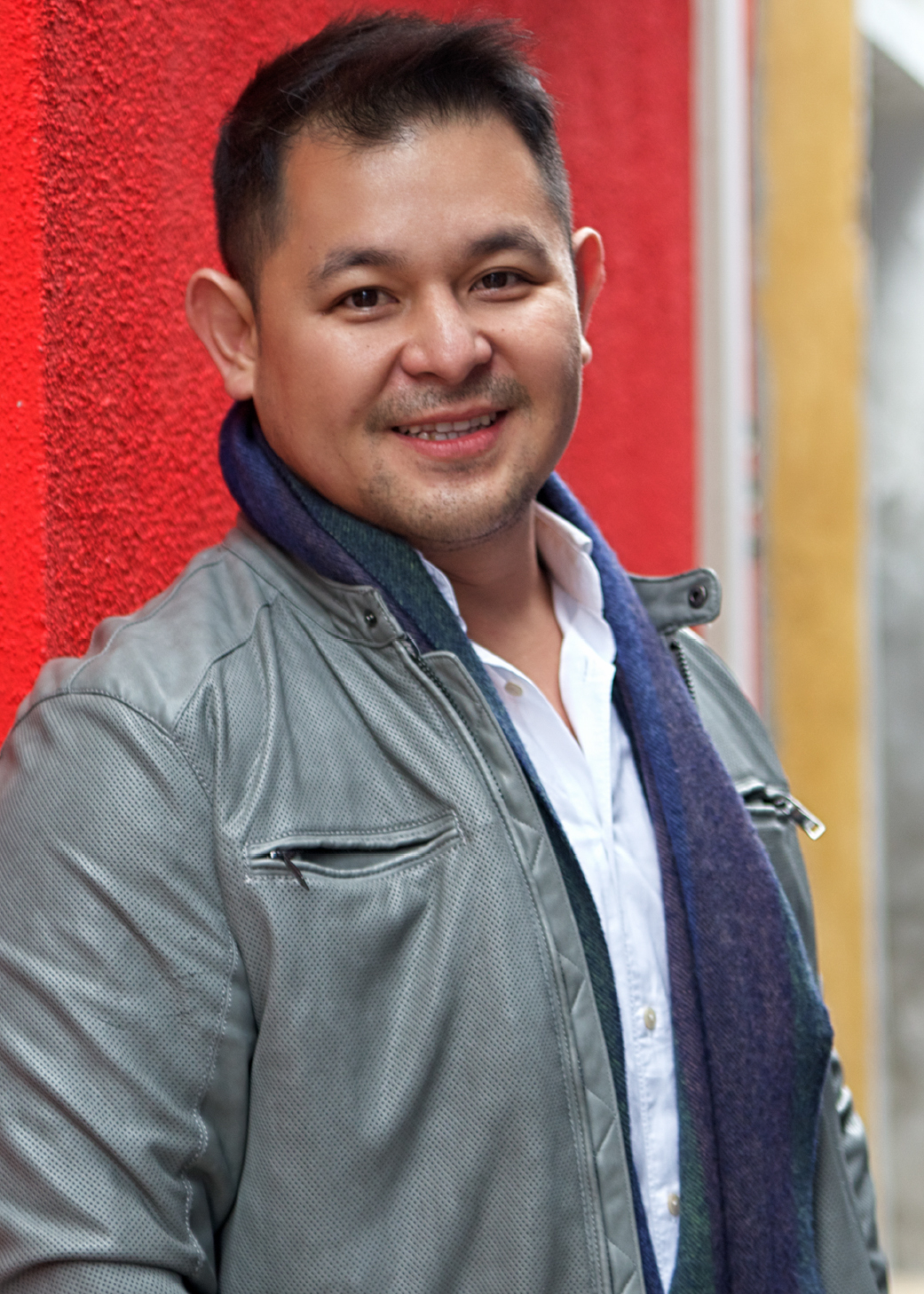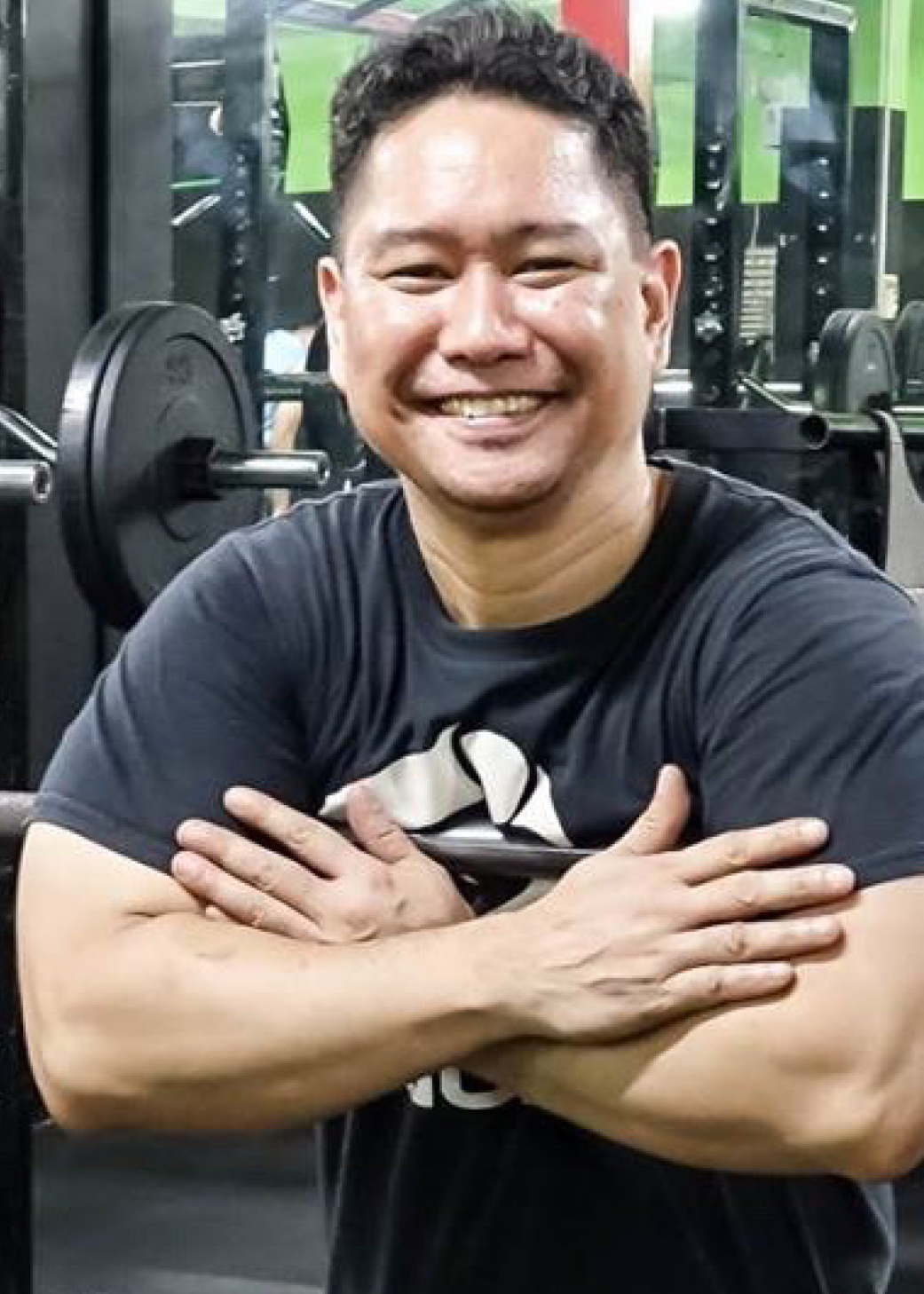 Jay Lopez
Occupational Therapist, Strength Coach
Justo Ma.B. Lopez III OT Msc CPT CES PES CKTI , or simply Jay Lopez to his inner circle, is an Occupational Therapist and a Strength Coach who has had 16 years of experience. Having worked in hospitals, stand alone rehabilitation centers and various gyms and training facilities, Jay has 20 years of working experience in the fields of Rehabilitation Medicine, Fitness and Athletic Performance and has worked with a wide spectrum of patients and trainees. From Rehabilitation/ Special populations to general fitness up to varsity/amateur and professional athletes he has used his knowledge in both the allied medical professions and fitness fields to help his patients and trainees achieve their goals and objectives.
He currently runs his own practice , RX Strength PH, a fitness and rehabilitation outfit which provides consultancy and training / intervention strategies for : Athletes,Fitness Enthusiasts, Martial Artists, Youth Fitness & Sport, Pre/post Operative Rehabilitation Patients and Special Population Individuals.  
Jay founded Rx Strength Ph based on his belief that whatever the age or gender or circumstance, there is always a prescription and a plan for each and every individual to be able to meet their needs and goals of being stronger, leaner and healthier. Jay stands by the belief that movement is medicine and learning to strengthen and condition the body will not only provide longevity and resilience but also a better quality of life.
Jed Santos
Founder, EduRescue
"Online education is the new normal...and it is the right normal."
Jed Santos is the Managing Director and Chief Education Technologist at Nova Schola Tanauan. One of Jed's areas of expertise is training teachers to become effective and efficient facilitators through digital tools and online learning platforms. With a background in IT and System Design prior to entering education, Jed has always believed that the future of education is online. His approach to online learning transforms the role of the teacher from a classroom lecturer to a creative digital facilitator, and this is achieved without compromising their core competencies as educators.
A badminton coach, long distance cyclist, fitness enthusiast and a PADI Rescue Diver, Jed combines his background in education, sports and technology to create a unique teaching approach that makes complicated concepts easy to understand.
For COVID19, Jed's courses will focus on online teaching and how to become effective online teachers.
Jed is also an avid home bartender, so don't be surprised to see some of his Cocktail Mixing Courses on EduRescue - just for fun.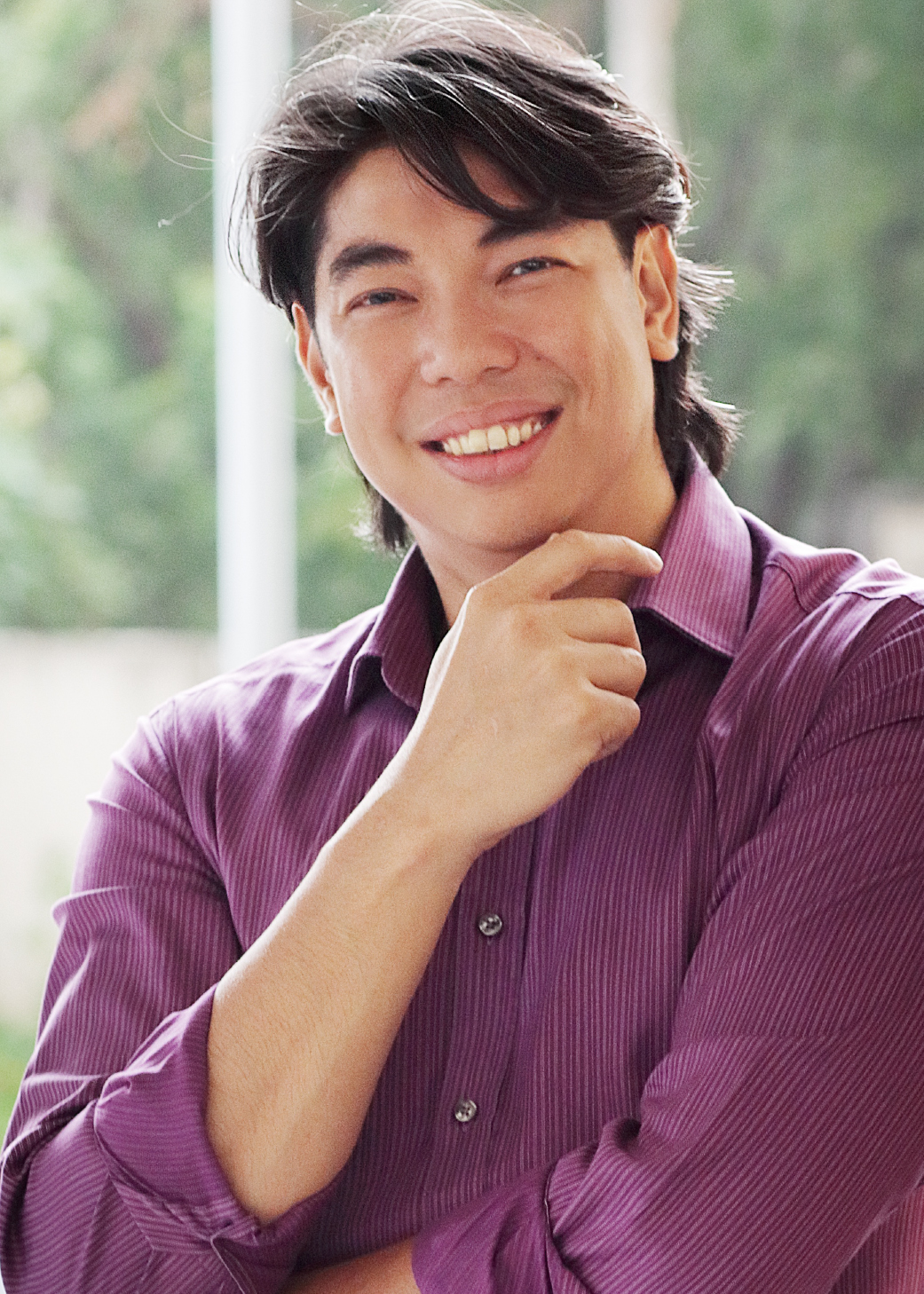 More Courses Coming Soon! So keep coming back to this page.
Please join our Facebook Group here for course discussions and Community TEaCH Support.
For Support on Courses please visit our FAQ page here or email [email protected]
For Inquiries about EduRescue, please email [email protected]